Project MARCH is the student team of the Delft University of Technology that is developing an innovative and versatile exoskeleton. This motorized robotic armor can be used to let people with a spinal cord injury stand up and walk again. Created in 2015, the teams change each year to offer new insights.
Beginning of 2019, I've been lucky to participate to several workshops to help the 2019 team improve the appearance and the user interface of the MARCH IV. Apart from the user friendliness, the goal was to improve the safe, confident and reliable look, thus strengthening the MARCH character.
To give my advices and share my ideas with Project MARCH's team has been a humbling and exciting experience. Credits below.
"Safe, confident and reliable look" was the starting point. We elaborated on these terms to redefine what Project MARCH is.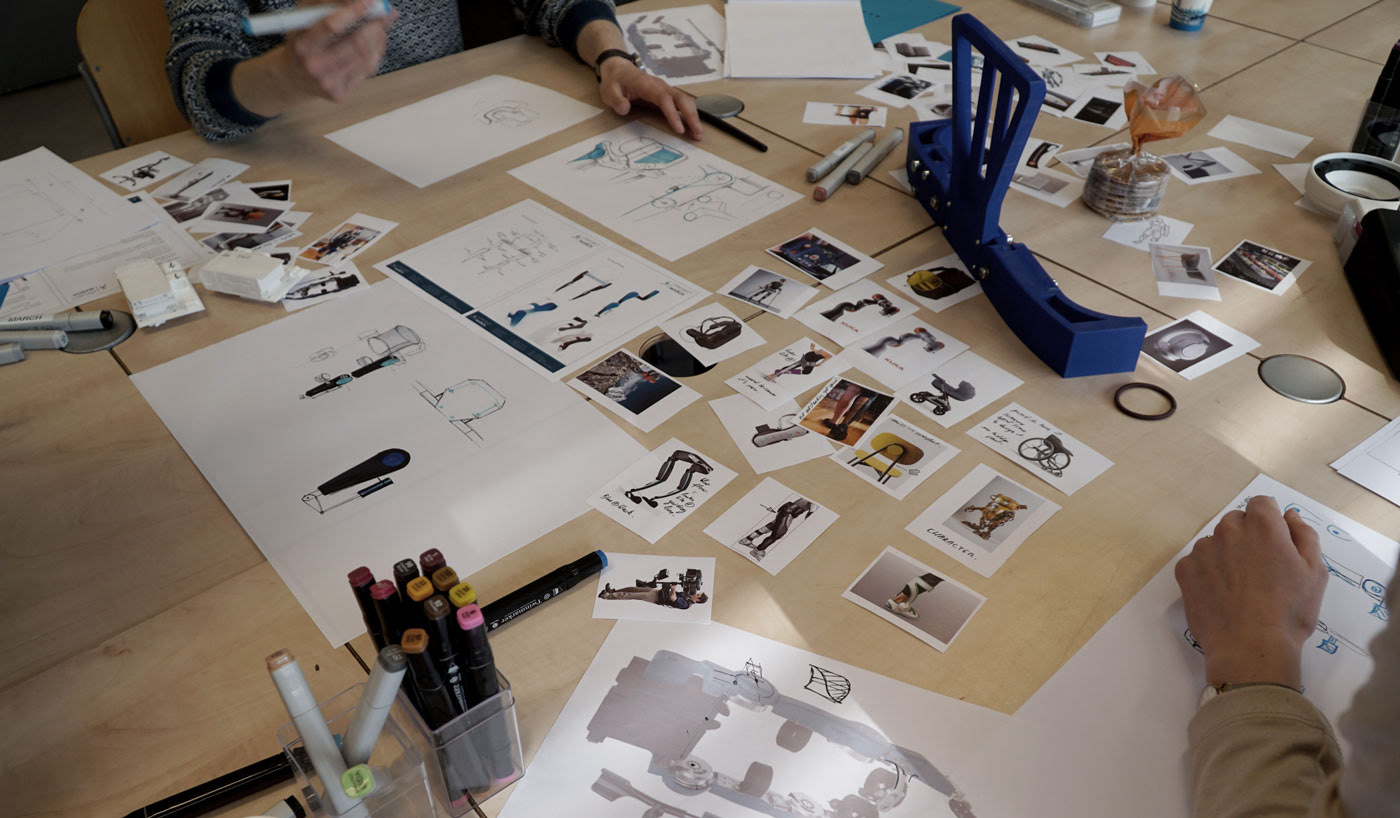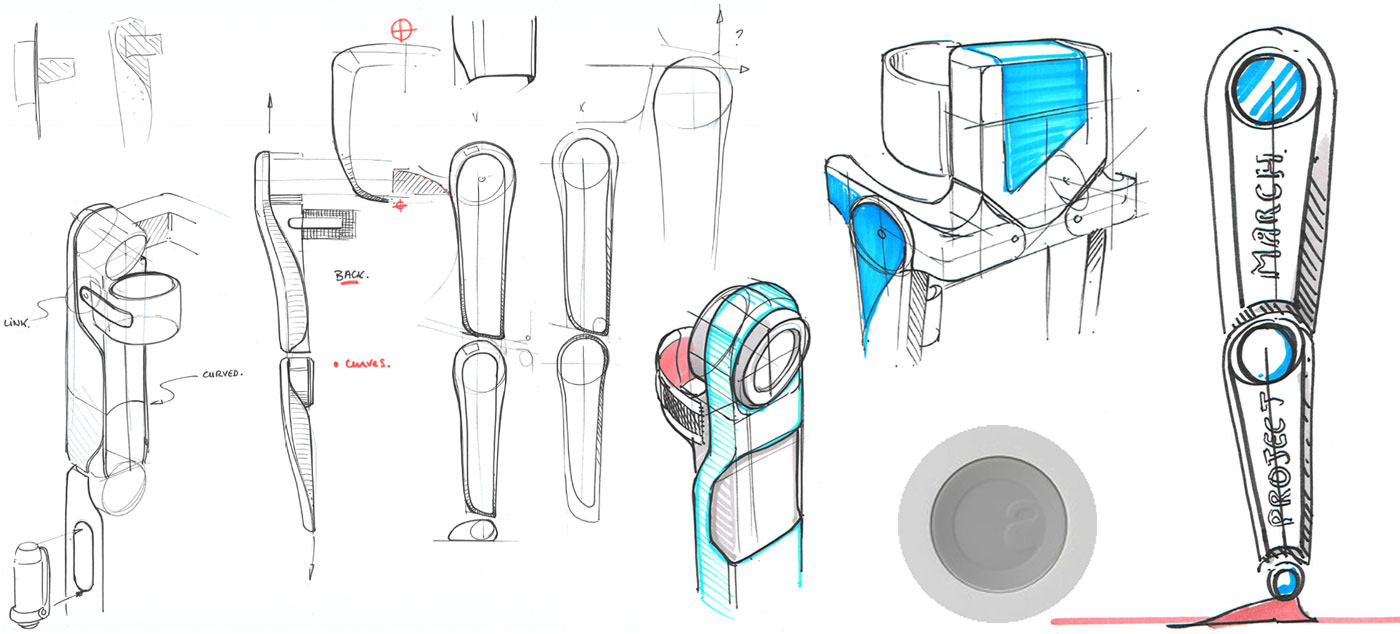 Redefining the workflow and simplifying the GUI, based on the previous prototype.

Special thanks to Ilse, Larissa, Karlijn, Willemijn & Daan for involving me in this project!
To know more about the MARCH IV, visit its website :