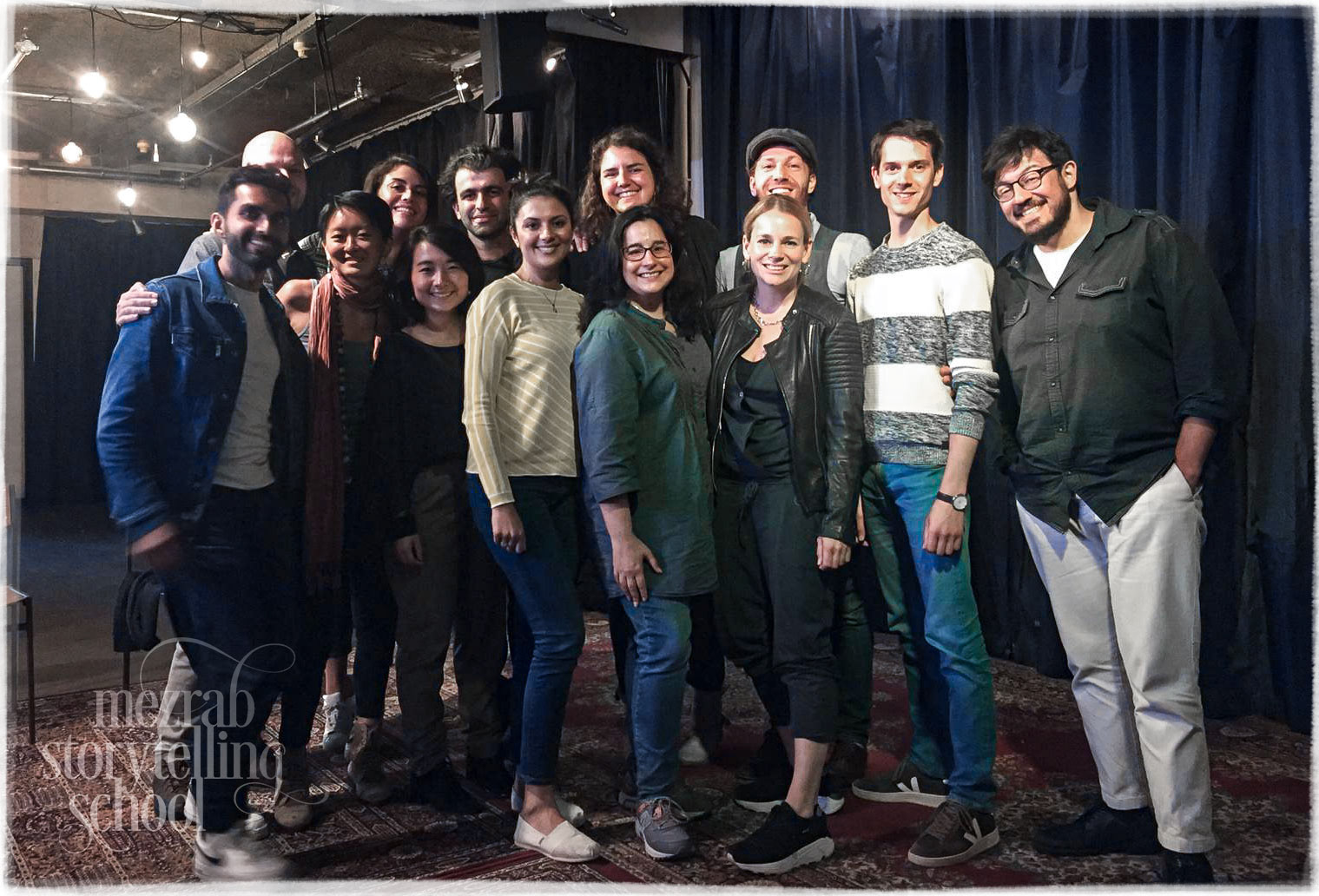 Storytelling Course at 'Mezrab'
Curious to learn how to tell powerful personal stories, I joined this 3 days storytelling course at 'Mezrab', in Amsterdam. I could learn a couple of techniques to imagine stories based on personal events, but it was mostly the chance to meet people from different background, and share thoughts on storytelling and on how to practice it at work. 
In my design practice, I am constantly balancing the details and the big picture, connecting with people from different fields, and communicating my ideas to a wide audience. 
- Use of metaphors & old folks tales,
- Structure a story to capture attention,
- Engage and connect with an audience,
- Making a message more personal